A Guide to Buying Shade Sails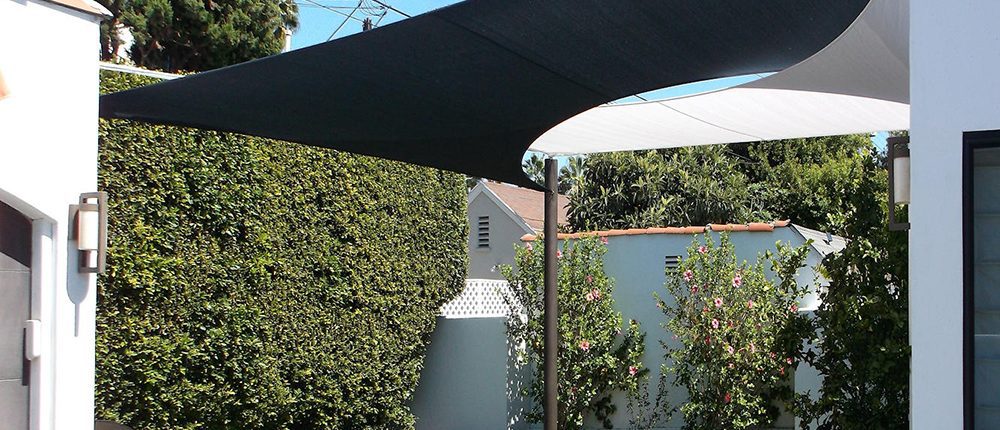 Having a shade sails is the perfect solution for homes, commercial spaces, playgrounds and schools that require greater outdoor protection from environmental factors. Shade sails use flexible fabrics that are attached to strong anchor points, such as metal posts, and are then stretched to cover a large area.
Why Should You Buy a Shade Sail?
Shade sails are great investments to improve the aesthetics of any open space, such as backyards and outdoor commercial spaces. More importantly, shade sails can protect individuals in an outdoor space from weather conditions such as sunlight, rain and snow. They are also easy to maintain and allow flexibility as they can be installed or uninstalled with minimal carpentry work. This means that buyers will be able to maximize the utilization of their real estate space, an increasingly expensive asset in today's market.
Shade sails available in the market vary depending on materials and overall cost. In order to maximize the investment for such products, users need to consider several features and functions as the absolute minimum criteria when buying shade sails.
First and probably the easiest to identify feature of a shade sail is its aesthetic qualities. Regardless of whether it will be installed as part of a commercial space or a backyard, shade sails have to compliment the overall design and theme of an area. This is especially important for semi-permanent installations.
Apart from aesthetic benefits, shade sails need to be fully functional additions to any outdoor space. The fabric material should be able to repel a significant amount of sunlight or UV rays. While low-cost options can be tempting, a buyer needs to consider the protection they receive as well as durability of the fabric used. Low-cost options typically provide great initial value. However, they are bound to perform poorly in the long run, thus needing constant replacement and incurring greater costs. Similarly, buyers need to make sure that the materials used for mounting hardware are of good quality in order to ensure longevity.
Shade sails should also be designed to perfectly match the spatial requirements of the user. Prior to purchasing a shade sail, buyers have to determine how much shade they need or how much space is available within their establishments. Shade sails that are too small may fail in serving their intended purpose, while those that are too large may not fit the allotted space, thus requiring potentially costly modifications.
Superior Awning provides high-quality and fully customizable options for shade sails. Each project will be designed to fit a customer's needs, intended purpose and specifications. Our shade sails feature heave duty mounting hardware and are made of reinforced, UV-protected and fire-rated sail-cloth fabrics and are available in various colors and designs. Superior Awning significantly simplifies the entire buying process for shade sails, while ensuring that all of your needs and requirements are met.