The Benefits Of Retractable Awnings Over Fixed Awnings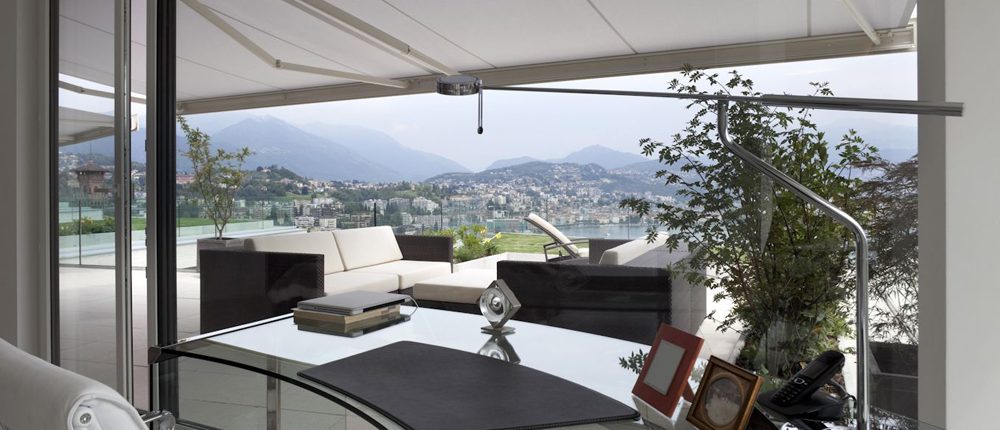 Superior Awnings manufactures the finest fixed and retractable awnings to suit your needs. Both retractable and fixed awnings provide great weather protection and shade. However, retractable awnings have the added benefits of being longer lasting and can be easily rolled when not in use. Therefore, these extra details make the retractable awning a better choice than the fixed awning.
Longer Lasting:  When buying an awning, you must consider its lifetime. Fixed awnings, once installed, are open 24/7, every day, and are exposed to dust, rain, pollutants, hail, snow, dust and wind, all of which can damage and fade the fabric and weaken the structure of the awning, thereby reducing its life time. While fixed awnings do come with corner poles to provide extra support for this reason, they end up taking more space.
This is why a retractable awning is a smarter choice. It can be easily rolled and retracted in times of harsh weather to prevent wear and tear, thus keeping the structure strong and stable for years at end.
Options for Sun and Shade: Fixed Awnings provide protection from the sun and allow for shade as they act as a kind of permanent roof. Thus, you lose the option of sitting out and enjoying the sun on a pleasant spring day or the breeze on a cool day in the fall. You even lose the option to sky gaze on a starry night. With a retractable awning, you have the ability to roll the awning to experience the sun and the shade and everything in between!
Storm Issues: Having a fixed awning can make your house particularly vulnerable to damage in case of a storm. A fixed awning can be completely blown away in a storm, causing serious damage to the exterior of your house.
A retractable awning on the other hand, comes with a built-in wind detection system and can be rolled up, making your house much safer in times of a storm or other natural disaster. As it can be easily folded and stored, the wind cannot hold on to it and tear anything. Thus, the retractable awning is simply a much wiser and safer choice.