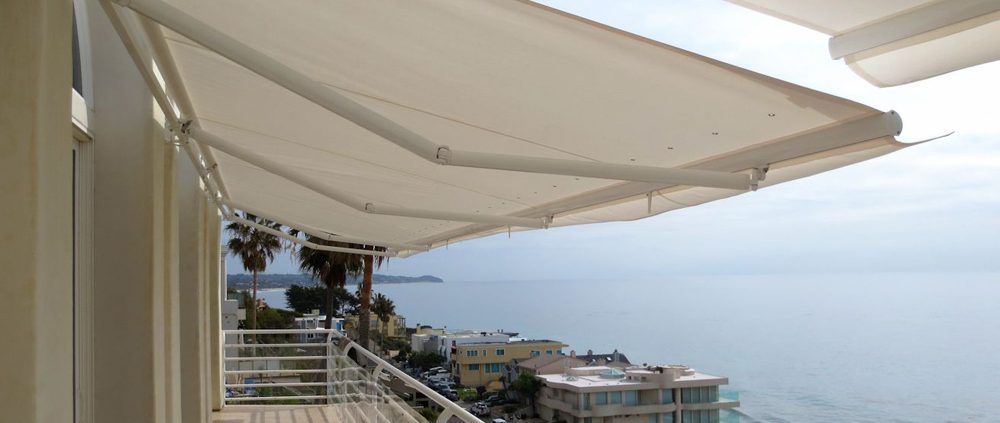 Deck awnings are considered to be a huge investment, but it will add overall value and comfort to the house or property's exterior. Before purchasing any retractable awning, it is very important to look into several features provided.
Pros
A retractable awning is bought by homeowners to provide some extra shade over the deck. It can help an individual spend more time outdoors as well. Although installation costs can be both low and high, awnings will help save the added cost in the future. Since they are providing shade to your house, you won't have to spend more on air conditioners, helping reduce the electricity bill. If you want to make some significant savings, then this is the right purchase for you.
Retractable awnings are famous for saving both indoor and outdoor furniture. It will provide shade needed, so you will be able to save furniture that can easily be ruined by bleaching effects if they are exposed to the sun for long periods of time.
In comparison to non-retractable awnings, retractable awnings will not get damaged during any bad weather. You can easily retract it and keep it stable during a windstorm.
After fitting the retractable awning, you will be able to operate it in a simple manner. You can either pick the electric or manual awning depending on your budget. If you're opting for the electrical ones, then just with one button, you will be able to extend the awning or retract it automatically whenever needed.
Cons
Most people are refraining from retractable awnings, even after knowing its benefits, due to costs. You can easily find some cheap quality, retractable awnings but they won't offer you the same durability higher quality awnings can provide. If an expensive retractable awning is difficult for you to purchase, then you can always approach dealers who can help you purchase retractable awnings at an affordable price.
Whether you are opting for non-retractable or retractable awnings, you will have to be very consistent with the maintenance and cleaning on a seasonal basis. Awnings are more susceptible to the collection of dirt, dust, and other things that can damage its quality. You can also encounter some mold growth if water is getting stored in the fabric awnings. Maintenance will be something to occasionally spend on.
The benefits of a retractable awning easily surpass its cons. Mostly, the budget can be the matter of concern, but you will have to look into future savings that can be made. Apart from buying, you will also have to concentrate on the installation process as well.
https://superiorawning.com/wp-content/uploads/2018/02/sa_pcgallery38.jpg
698
1000
sa_main
https://superiorawning.com/wp-content/uploads/2018/02/sa_logo-min.png
sa_main
2019-05-15 06:19:07
2019-05-15 06:19:07
Positive and Negative Aspects of Retractable Deck Awnings