3 Types of Awnings for Your Deck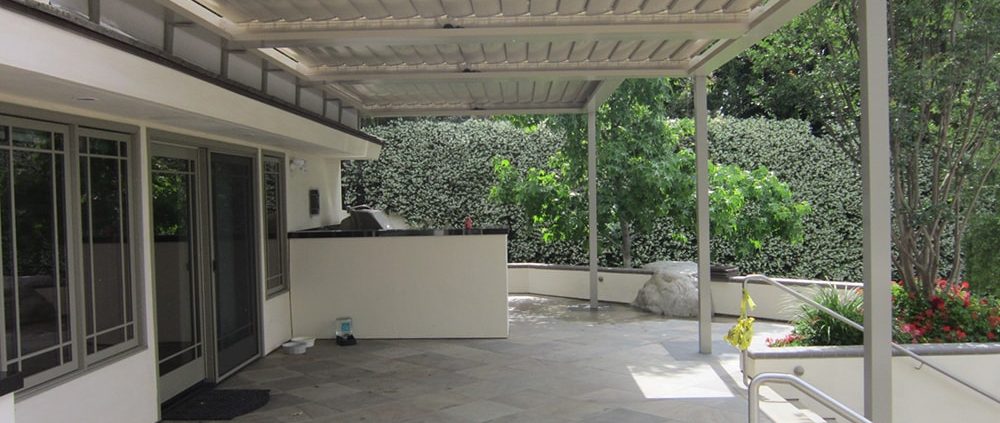 If you're looking to add some extra shade and style to your deck, an awning might be the perfect addition. Awnings come in a variety of types and styles, so you can find one that fits your needs and personality. Here are three types of awnings to consider for your deck.
Retractable awnings
Fixed awnings 
Motorized awnings
When choosing an awning for your deck, consider the amount of sun and weather protection you need. Also, think about how easy the awning is to use. Awnings can provide a great way to enjoy your deck while protecting your furniture and flooring from the elements.
What is an Retractable Awning?
Retractable awnings are a great addition to any deck or patio. They provide Shade on hot days, and can be retracted when not needed. Awnings are typically made of waterproof fabric, and can be mounted on the side of a house or on a free-standing frame. Most retractable awnings have a manual operation, but some models are available with an electric motor.
When choosing a retractable awning for your deck or patio, consider the size, fabric, and color that will best complement your home. Also, be sure to choose a model that is durable and easy to operate. With a little research, you can find the perfect retractable awning to enjoy your outdoor space for years to come.
What is a Fixed Awning?
A fixed awning for a deck is a canopy that is attached to the house and does not move. It is most often made of metal or canvas and is used to provide shade and protection from the sun and rain. Fixed awnings can be found in a variety of styles and sizes to suit any home, and they can be custom-made to match the existing décor.
Fixed awnings are an ideal way to enjoy the outdoors without having to worry about the weather, and they can add value to your home. If you are considering an awning for your deck, be sure to consult with a professional to ensure that it is properly installed and built to withstand the elements.
What is a Motorized Awning?
If you're looking for a way to add some shade to your deck or patio, motorized awnings are a great option. These awnings can be retracted or extended with the push of a button, making them very convenient. Motorized awnings also tend to be very durable, since they're made with heavy-duty materials.
Many motorized awnings also come with wind and rain sensors, so they'll automatically retract if the weather gets too bad.
When shopping for a motorized awning, be sure to measure the area where it will be installed so you can get the right size. You should also consider the color and pattern of the fabric, since this can affect the overall look of your space. With a little bit of research, you can find the perfect motorized awning to enhance your outdoor living space.
Pick the Right Type of Awning for Your Deck
Awnings are a great way to turn your deck or patio into an oasis. They provide shade and protection from the sun, rain, and wind, making it possible to enjoy your outdoor space year-round. There are awnings available in a wide range of styles and colors, so you can find one that perfectly suits your taste and needs.
Installation is typically quick and easy, and most awnings can be operated manually or automatically. Whether you're looking for a simple way to keep your deck cooler in the summer or you want to create an inviting outdoor living space, an awning is a great solution. So why wait? Get started shopping for your perfect awning today!
https://superiorawning.com/wp-content/uploads/2020/03/IMG_2102-min.jpg
750
1000
sa_main
https://superiorawning.com/wp-content/uploads/2018/02/sa_logo-min.png
sa_main
2022-06-06 22:56:32
2022-06-06 23:03:10
3 Types of Awnings for Your Deck