5 Advantages of Adding An Awning To Your Home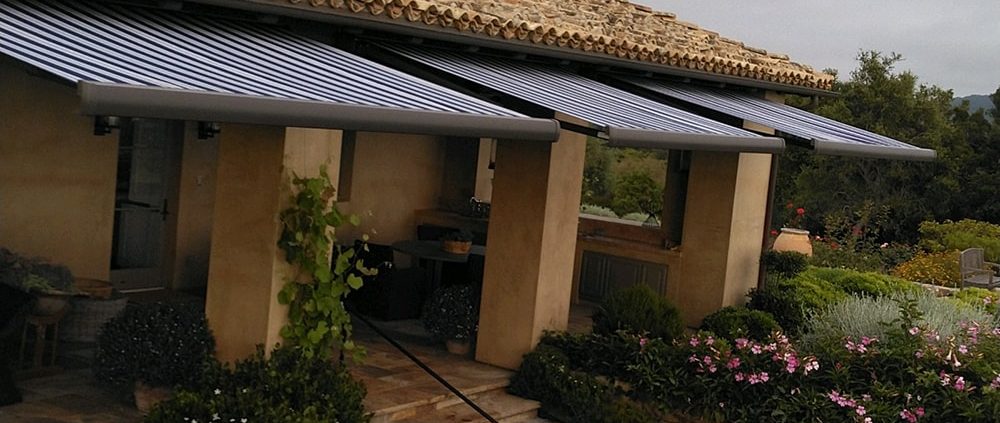 An awning is a structure that extends from the roof of the house to provide shade and cover in an outdoor space. Awnings are a simple and affordable way to get more use out of your yard as they make the space more comfortable, aesthetically pleasing, and usable.
This article will discuss five benefits of installing an awning.
1. An Awning Provides Shade
Perhaps the number one reason why people install an awning is to provide shade to an area of the yard. An awning can turn an uncomfortably hot space into a backyard oasis, which enhances your ability to entertain.
Many awning materials block harmful UV sun rays. The temperature on a shaded patio is 10 to 15 degrees cooler. An awning's shade can protect your family and improve the use of your backyard.
2. An Awning Provides Cover
Besides providing comfort from the hot sun, an awning can protect an outdoor space from rain and snow. With an awning cover, you can continue to entertain despite a little rain.
An awning can also protect the trim around the window from rain damage and divert water runoff away from the foundation.
3. An Awning Protects Outdoor Furniture
Another benefit of keeping harsh weather elements from an outdoor space is extending the life of the outdoor furniture. When exposed to sun, rain, or snow, furniture can rust, rot, and fade. A side awning can even protect furniture and decor from tipping or blowing away in harsh winds. An awning can reduce the need to stow away patio furniture before a storm.
4. An Awning Reduces Energy Costs
The shade an awning provides is not only beneficial to an outdoor space. Reducing the amount of solar heat that enters through windows and patio doors can have a significant impact on your energy bill.
According to the department of energy, window awnings can reduce heat by up to 77 percent. A study from the Professional Awning Manufacturers Association reveals that awnings can reduce home cooling costs by more than 50 percent. Not only does this save you money on your monthly energy bill, but it also decreases the wear on the AC unit. Annual savings can amount to between $80 and $200.
In the winter, a retractable awning allows you to use the solar heat to your advantage by enabling the sun to come in through the window.
5. An Awning Is Versatile
Awnings come in a variety of styles and materials, and this versatility makes it possible to find a form that fits your needs and budget. The structures can be fixed, freestanding, or retractable. Materials can be metal, cloth, wood, or synthetic. In addition, you can choose from a variety of designs to match your home.
A cloth patio awning is an affordable way to cover a large area. Often, these sun sails will provide shade for a few hours a day, and they are usually water repellent but not waterproof. These can be a great option to beautify the design of a backyard.
A fixed awning is more permanent and offers more shelter from the elements. Different materials will have pros and cons to consider. Metal requires less maintenance but it may trap heat; wood is sturdy but it provides less shelter.
Retractable awnings can stow away when not in use. This type of awning is popular because it saves space and can be retracted to avoid damage from inclement weather.
https://superiorawning.com/wp-content/uploads/2020/03/KIMG0338-min.jpg
1778
1000
sa_main
https://superiorawning.com/wp-content/uploads/2018/02/sa_logo-min.png
sa_main
2022-03-15 23:31:08
2022-03-15 23:31:08
5 Advantages of Adding An Awning To Your Home